Free Online Salah Tuition Group
UPDATE
Our monthly Group Salah Tuition sessions have been suspended until further notice due to low attendance.
(We had a high number of people registering but very few actually attending the sessions)
We have decided to focus our resources on the 1 to 1 Salah Tuition sessions which are much more popular.
Click here to find out more about our 1 to 1 Salah Tuition.
Free online group tuition via Zoom
Adults Only – Registration Required
Learn to Pray according to the
Sunnah of Prophet Muhammad (PBUH).
Correct Mistakes and Recitation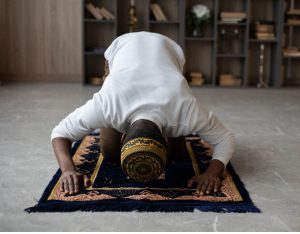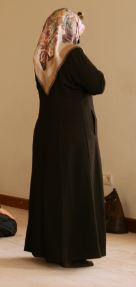 * Learn to understand the recitation *
* Learn how to attain khushoo (Deep concentration) *

The course is two sessions over two weeks.
The date for the next course is:
The next date has not been confirmed – Please check back
Registration will open 2 weeks before the course.

REGISTRATION REQUIRED – Please complete the form below – We will call you to confirm your request.
This course is for Muslims only.

IMPORTANT: Please only register if you are planning to attend. We have many people registering but not attending. This wastes volunteers time as we have to register and email all applicants, and then de-register all those who did not attend. Thank you.