How can we help if you are interested in converting?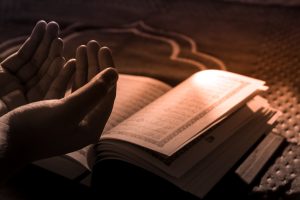 At Destination Islam we have assisted many people through this process. It can sometimes be difficult to get the correct information and a little daunting. We focus on providing assistance not just in the conversion process but aim to God willing be there to support you on an ongoing basis.
All assistance is offered with strict confidentiality.
* We can provide assistance via telephone, Zoom and in person.
* We will answer all your questions pre-conversion.
* We will guide you through the conversion process at a pace you are comfortable with.
* Once you convert we will provide you with a Certicate of Conversion (Sometimes needed to perform Hajj).
* Once you have converted we will assist you through the early learning process and teach you how to pray.
* We will also be there to assist with any other issues which you may face after conversion.
* You will have a 'point of contact' who you will be able to contact at any time.
* All support material is provided free of any charge.
Please use the form below to get in touch and we will call you for an informal chat.